Host your next party in our game room or rent out the facility. There is a stage, dance area, games, a bar, booths and a lounge area in the back room.
Blow away your friends and family with the coolest music and arcade themed party, wedding or celebration! We have you covered. 
We also have a party bus for rent with 24 seats and a driver.
Call for more information.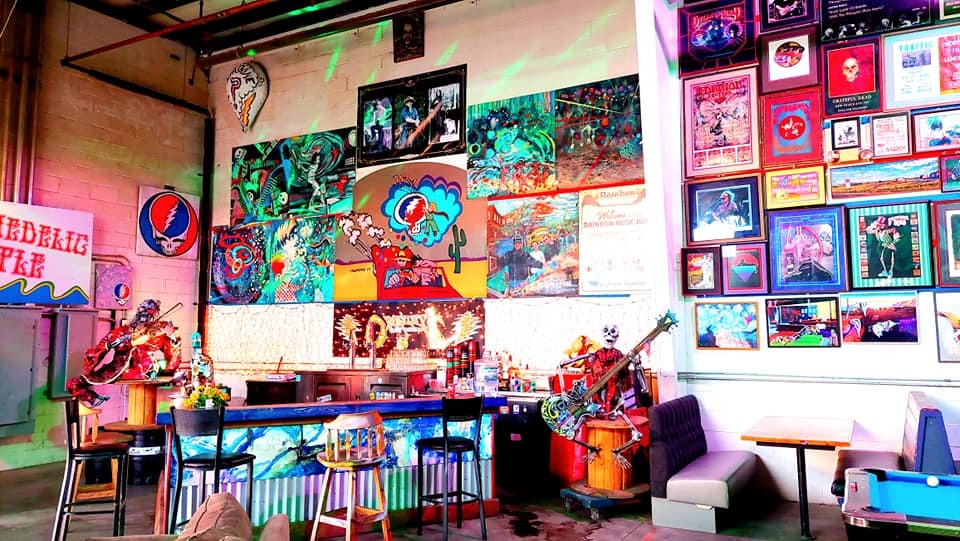 S0 ManyRoads Museum and Brewery is a 7500 square foot music venue, museum, arcade, and brewery all wrapped into one. We offer a full bar and live music seven days a week with a blend of Grateful Dead, Phish, Jazz, and classic rock. 
So Many Roads proudly displays one of the largest public displays of Grateful Dead art and curiosities with a large patio and 30-foot bar, it provides the perfect opportunity to soak up the tunes. 
Located in the Yard at 918 W 1st Ave, Denver, Colorado in the Arts District on the Santa Fe corridor. 
(720) 849-8458